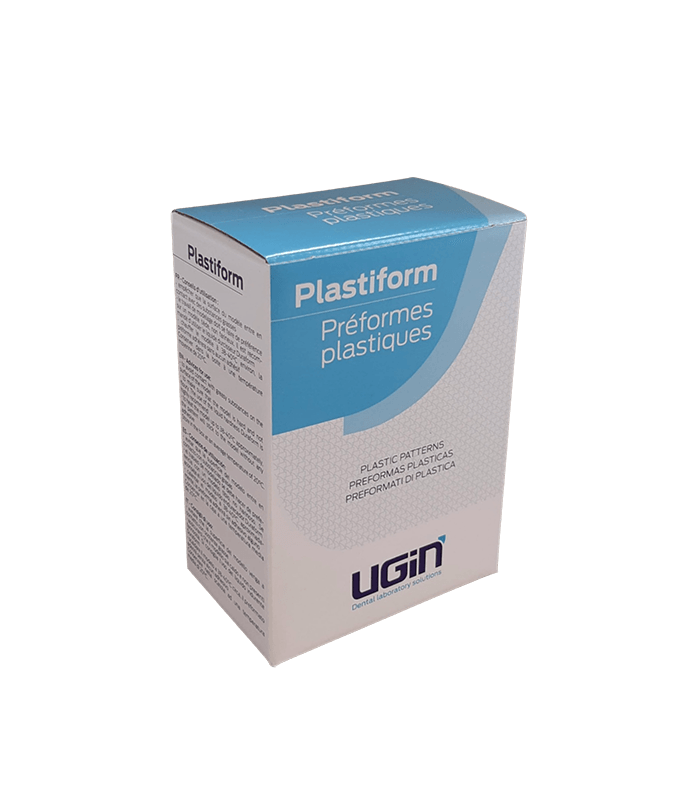 Plastic patterns for modelling partial framework
Plastiform
Thanks to its composition, its manufacturing process, as well as its quality, Plastiform are the ideal plastic patterns for the construction of partial denture framework. The excellent resistance to deformation and its good adherence to the models are highly appreciated by the dental technicians.
To obtain the best results, we recommend:
To avoid contact with greasy substances on the surface of the model.
To make sure that the model is hard and not floury. The use of the liquid hardness Duraform is highly recommend.
To heat the model  up to 38°C-40°C approximately, the pattern will stick to the model without any adhesive.