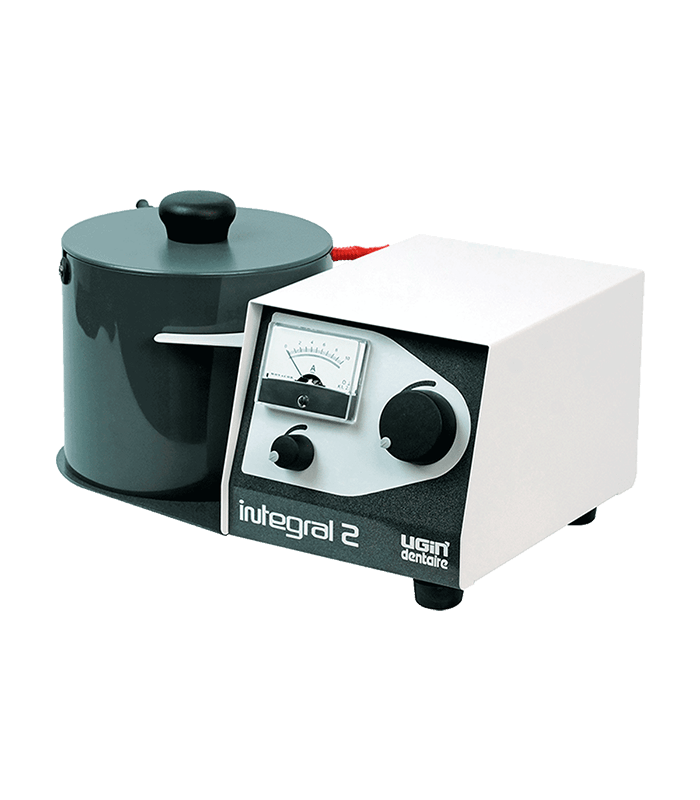 Electrolytic polishing
Integral 2
The INTEGRAL 2 generator uses the principle of electro-subtraction. The workpiece is submerged in an acid bath, the high current flowing through it allows a quick and effective polishing (5 to 15 minutes).
Curving stainless steel anode : improved polishing into concave area.
Large stainless steel cathode.
Polishing time reduced.
Efficiency of electrolytic liquids improved.
Limited size.
Optimized electrical connexion.
Tank and lid in PVC (no corrosion) and remvable, easy to fill and emptying.
Specifications
Maximum amperage: 10 A
Timer: 0 to 30 minutes
Capacity tank: 2 L
Composition tank: PVC
External dimensions (heigh / width / depth): 175 x 330 x 215 mm
Weight: 6 kg
maximum power consumption: 300 W
Supply voltage: 230V (50/60 Hz)
Manuals to download
Vidéo